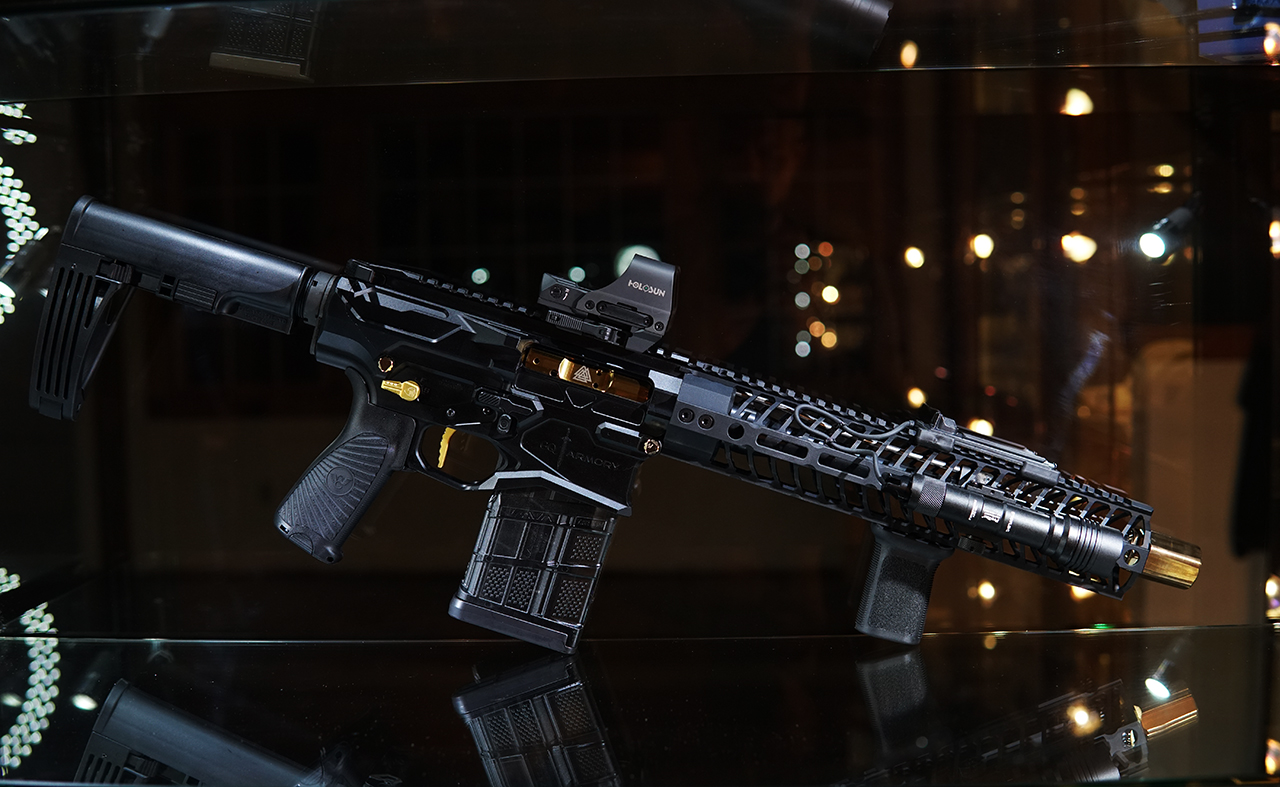 Paladin-10 .308 CT Legal
October 20, 2021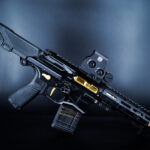 Paladin PDW .300 Blackout 7″
December 13, 2021
Paladin SD CT Legal
$3,420.00
Details
The Paladin SD by GQ Armory:  Welcome to the Elite.

Developed at GQ Armory by Quinn and Chris, The Paladin SD is our flagship rifle offering and we are SO PROUD to be able to offer this to our brothers! A reliable, accurate, lightweight, and beautiful custom defensive firearm that leaves no stone left unturned. Every component was carefully chosen to create a weapons platform that combines beauty, functionality and lightness. Built to run suppressed, The Paladin SD's gas system is fully tune-able to run whatever .300 BlackOut cartridge you feed it while keeping gas blowback at a minimum. No need to upgrade anything, just add your optic of choice and go! In ancient times, Paladins were The Chosen. Only the purest of heart, trained in the art of war and adorned in gold armor. Their mission was to battle the evil spawned in the world until their last breath taken. We built our Paladin SD around this ethos. Welcome to the Elite.
***Available as a CT Legal Other***
We understand the problems with buying an AR-15 platform firearm in CT. Previously you were limited to paying 25X the cost for a mil-spec AR lower receiver manufactured prior to 1994 or spending $600-$900.00 for a leftover parts bin specialty "Other". In either scenario, you are scrapping most of the parts to create a quality build. Our focus was to save you the unnecessary upfront cost of entry and provide you with a solid, reliable, accurate, lightweight, and feature packed defensive firearm right out of the box. The expression "You get what you pay for" holds true with these cheap CT "Others". Every individual part in these builds was carefully selected and tested to ensure performance and reliability.
Available Optional Optics Discounted W/ The Purchase of The Paladin SD

FEATURES & SPECS:
– CALIBER: .300 AAC BlackOut
– LIGHTWEIGHT TYPE III HARD COAT ANODIZED BILLET 7075 RECEIVERS
– AMBIDEXTROUS BOLT CATCH (SAY GOODBYE TO BAD LEVERS)
– GENEROUSLY FLARED MAGWELL
– 6061 T6 ALUMINUM M-LOK SUPRESSOR HANDGUARD
– LIGHTWEIGHT TITANIUM NITRIDED BOLT CARRIER GROUP
– MAXIM DEFENSE CQB STOCK FOR SBR | BRACE VERSION FOR PISTOL AND CT LEGAL OTHER
– Q HONEY BADGER ADJUSTABLE LOW-PROFILE GAS BLOCK
– BARREL: Q HONEY BADGER 7″ MATCH GRADE STAINLESS STEEL, 1:5 TWIST,  25′ TAPERED MUZZLE, 5/8×24 THREADS
– Q HALF TITANIUM SILENCER | SILENCER WILL BE PINNED AND WELDED FOR THE CT LEGAL VERSION. (QD VERSIONS or FULL NELSON SILENCERS AVAILABLE UPON REQUEST)
– TRIGGER: BRONZE OR BLACK FLAT SINGLE STAGE, 3.5 LBS W/ANTI-WALK PINS
– RADIAN RAPTOR-SD CHARGING HANDLE (MITIGATES GAS BLOW BACK)
– GOLD OR BLACK 50′ AMBIDEXTROUS SAFETY SELECTOR
– ENHANCED OVERSIZED MAG RELEASE
– BRONZE OR BLACK 7075 LIGHTWEIGHT TAKEDOWN PINS WITH ENHANCED DETENTS
– ENHANCED BILLET DUST COVER
– LENGTH: 26″ COLLAPSED
– WEIGHT: 5 LBS 5 OZ WITHOUT SILENCER
– WARRANTY: LIFETIME. IF YOU CAN BREAK IT, WE WILL FIX IT!
 ==========================================================
Additional information
| | |
| --- | --- |
| ***FFL Required*** | When purchasing a firearm or other restricted item, federal law requires that it MUST ship to a licensed dealer in your state. Please have your FFL send a copy of their license to ffl@gqarmory.com or put their information in the Order Notes section and we'll take care of it for you. Please use your own information for billing and shipping as this is only for payment verification. If you need assistance locating a dealer to have your firearm shipped to, please contact us or enter your zip code at the GunBroker FFL dealer network website. |
| Fire Controls | Black, Gold |