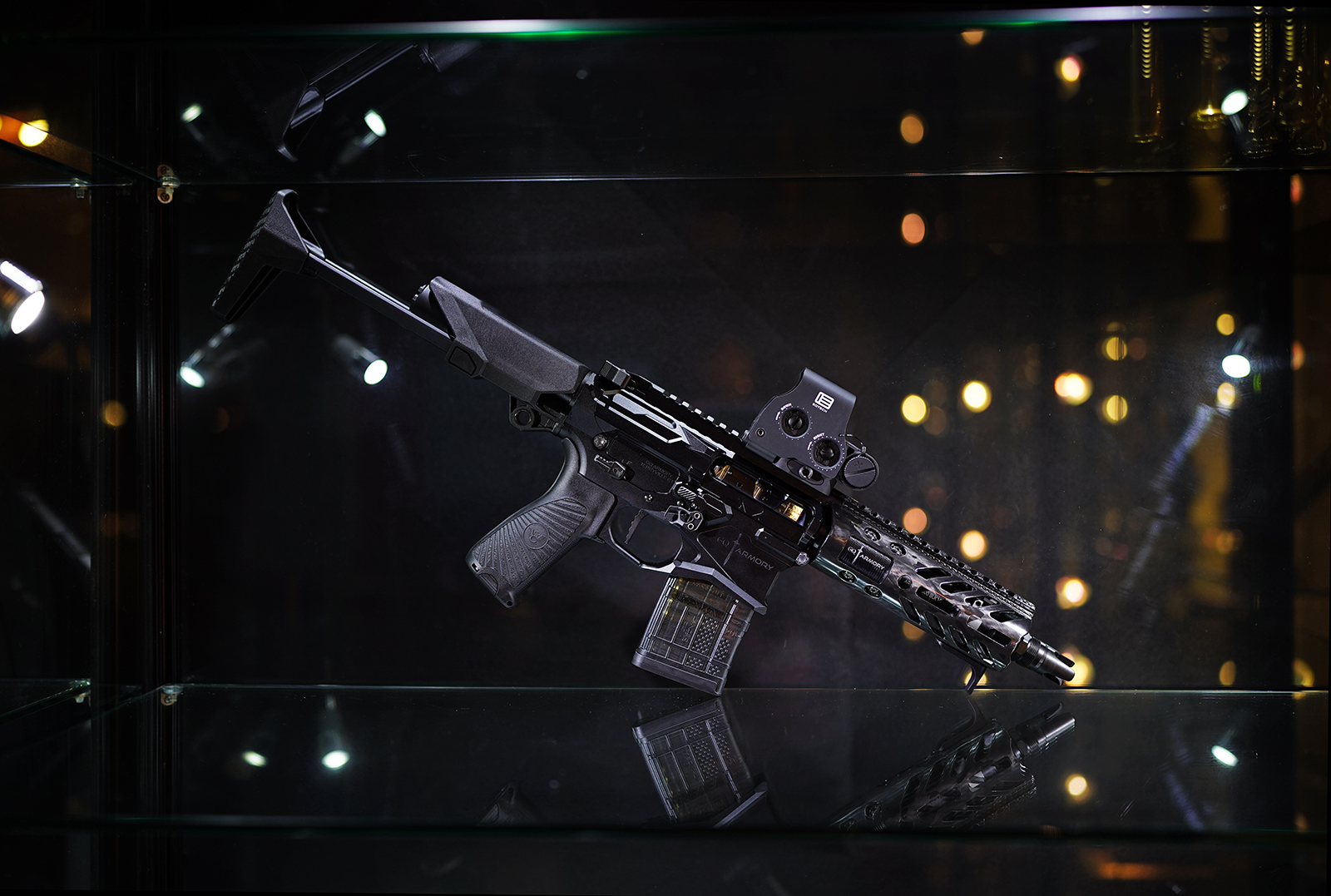 Paladin PDW Carbon Black Edition .300 Blackout 7″
July 18, 2023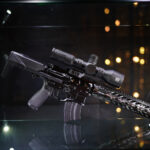 Paladin 6mm Arc Black Edition 11″
August 4, 2023
Ultimate .300 Blackout Barrel 7″
$400.00 – $420.00
Details
GQ Armory Ultimate .300 Blackout Barrel 7″

Looking for the best possible .300 Blackout barrel for your PDW build? Look no further. This is the same barrel that comes as standard in our flagship Paladin series. What makes this barrel so special? For one, we start with a premium 416R barrel blank. We cut the bore and chamber to match-grade specifications as it must adhere to our accuracy standard of sub-MOA at 100 yards. The profile has weight taken out of all non-critical areas to make it as light as possible without sacrificing accuracy, which allows us to achieve the ultra-light 12.2 oz weight. In order to feed .300 blackout reliably, the barrel is mated to a no expense spared premium extension with wide mouth .30 cal feed ramps. Featuring a 25′ SIG/Q taper and reinforced muzzle threads, securely mounting your favorite muzzle device or silencer is a breeze. The whole assembly is then mirror polished before it gets black nitrided, which not only provides a beautiful stealth finish, but it makes the surface extremely scratch resistant and a breeze to clean. You will not find another .300 blackout barrel on the market with this much thought and finishing work, not to mention as lightweight and accurate as our Ultimate .300 blackout barrel.
FEATURES & SPECS:
– 7″ ULTRA MATCH-GRADE .300 BLACKOUT BARREL
– 1:5 TWIST
– 5/8X24 MUZZLE THREADS
– PISTOL LENGTH GAS PORT .750″ JOURNAL
– 25′ SIG/Q TAPER
– 12.2 OZ
– PREMIUM 416R STAINLESS BARREL BLANK AND BARREL EXTENSION
– SUB-MOA ACCURACY @ 100 YARDS
– POLISHED AND BLACK NITRIDED
– MIL-SPEC AR-15 COMPATIBLE
– WARRANTY: LIFETIME. IF YOU CAN BREAK IT, WE WILL FIX IT!
**Technical Notes – Please Read**
– Our barrel features a 25′ tapered shoulder. For use with a 90′ muzzle device or silencer, a tapered shoulder adapter must be used (see options above)
– Do not use cheap plated bullets! In efforts to keep .300 blackout ammunition costs down, plated or bonded copper bullets (commonly called TMC or TMJ Total Metal Jacket projectiles) are being used by some manufacturers. Given their poor construction, they will spin apart in fast twist, match grade barrels which creates a dangerous situation that can cause damage to your gun, muzzle device and silencer. Do not hesitate to ask us first before running a brand of ammunition if you are unsure.
– Brand name factory FMJ or expanding ammunition recommended.
– As of right now, Callaway Ballistics 220gr is the only known 220gr TMJ that does not spin apart with 1:5 twist in barrels.
 Known Ammo that uses Plated Bullets:
– Anything ammo with Berry's 220gr and 150gr TMJ Projectiles
– 406 Ammunition TMJ 220gr
– Ammo Inc TMC/TMJ 150gr and 220gr
– Brass City Munitions 220gr
– Defender Ammunition TMJ 220gr
– MinuteMan Munitions TMJ 220gr
– North Florida Ammo TMJ 220gr
– Peak Performance TMJ 220gr
– PNR Ammunition TMJ 220gr
– Steinel Ammo TMJ 220gr
– Stillwood Ammo TMJ 220gr
– Stryker TMJ 220gr
– Ventura Tacical TMJ 220gr
 ==========================================================