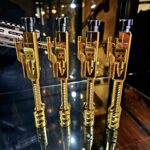 Limited Edition Lightweight BCG .223/5.56/.300
April 24, 2023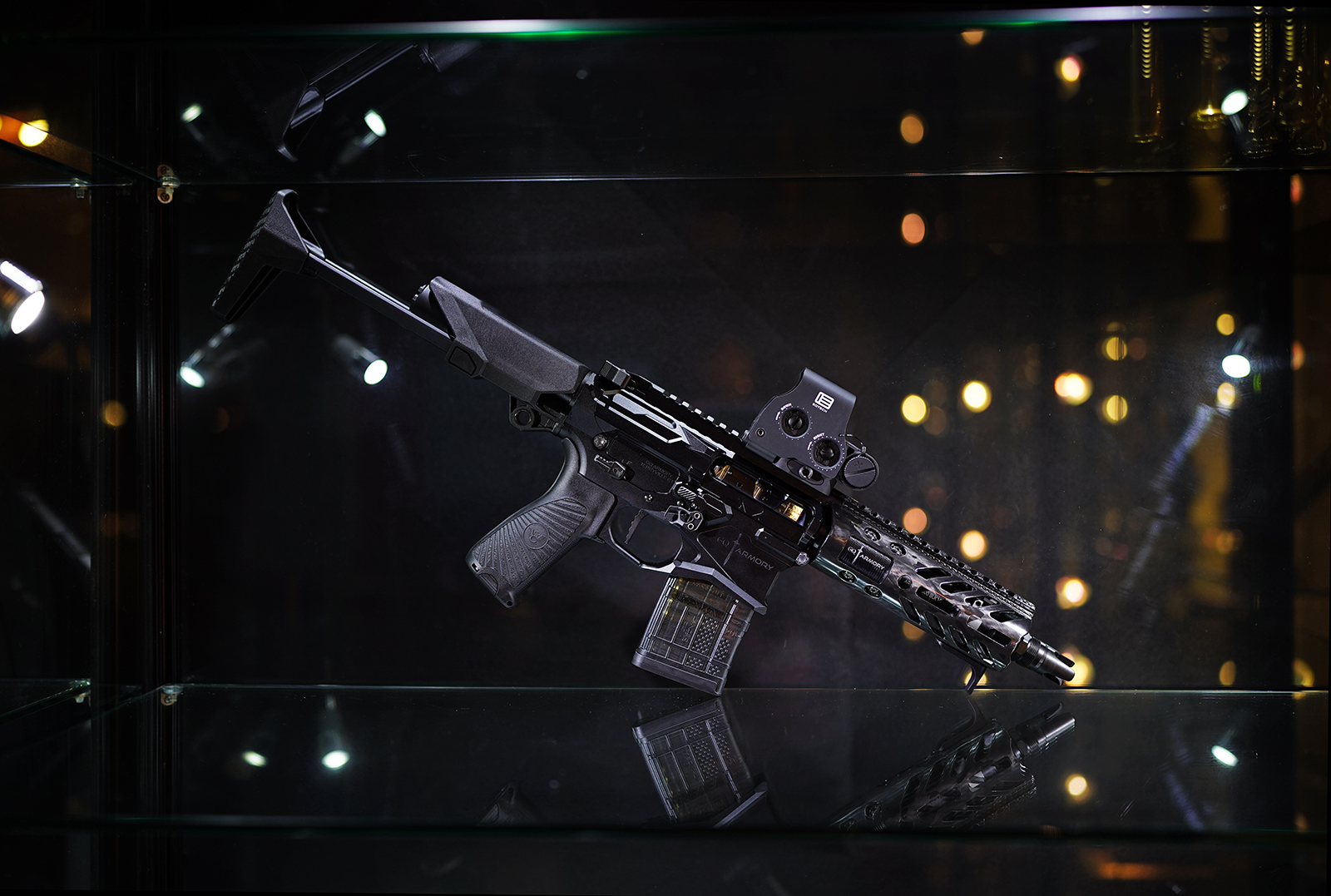 Paladin PDW Carbon Black Edition .300 Blackout 7″
July 18, 2023
Onyx L Silencer .30 Cal
$1,150.00 – $1,200.00
Details
GQ Armory Onyx L Silencer

Looking for the quietest and lightest .300 blackout silencer possible?  We designed the Onyx L Silencer for those looking for maximum sound suppression without adding a lot of weight to your muzzle. Taking our awesome  10 baffle Onyx-K PDW silencer formula, we extended it 2.4″ and added 6 more baffle for a whopping total of 16 baffles. The Onyx L is unbelievably QUIET! Constructed of 100% 6AL-4V aerospace grade billet titanium, this silencer weighs in at a mere 11.8 oz and is 8.4″ long. Billet 6AL-4V yields the strongest properties and most erosion resistance for a titanium silencer (stronger than sintered baffles and 3D printed titanium). Forget cheap cerakote that scratches easily, each Onyx L Silencer comes coated in premium DLC (Diamond Like Coating) for it's superior scratch and temperature resistance, but also beautiful finish. The Onyx-L is full auto rated for .300 blackout and can handle up to .300 WM with a responsible firing schedule.. Each silencer ships standard with your choice of a titanium 5/8×24 direct thread mount with taper or a titanium Atlas Ti (Q Plan B style) mount for use with taper fast attach muzzle devices like the Q Cherry Bomb, Rearden MFG (what we use on our guns), and Liberty Precision units. We use the industry standard 1.375×24 internal thread which allows for the flexibility to run whatever attachment method you prefer.
FEATURES & SPECS:
–  7.62MM / .30″ CALIBER BORE
– 100% 6AL-4V BILLET AEROSPACE GRADE TITANIUM CONSTRUCTION
– 1.625″ OD
– LENGTH: 8.4″ LONG
– WEIGHT: ONLY 11.8 OZ
– DLC (DIAMOND LIKE COATING)
– COMES WITH CHOICE OF TITANIUM 5/8×24 DIRECT THREAD OR TITANIUM ATLAS TI (Q PLAN B STYLE) MOUNT OR MOUNTLESS
– INDUSTRY STANDARD 1.375×24 INTERNAL THREAD FOR ENDLESS MOUNTING OPTIONS
– OUR QUIETEST SILENCER EVER (YES IT'S GOING TO PEW SCIENCE FOR TESTING)
– FULL AUTO RATED FOR .300 BLACKOUT
– UP TO .300 WM WITH RESPONSIBLE FIRING SCHEDULE
– WARRANTY: LIFETIME. IF YOU CAN BREAK IT, WE WILL FIX IT!
Barrel length and firing schedule restrictions
5" – .300 Blackout Subsonic Full-auto, .300 Supersonic Semi-auto with use of a Q Cherry Bomb
7" – .300 Blackout Supersonic Semi-auto, .300 Blackout Subsonic Full-auto
11.5" – 5.56/223, 6.5 Grendel, 6 ARC, 7.62×39 – Semi-auto, Q Cherry Bomb Recommended
14.5" – Supersonic .308, 6.5 CM, .260 Rem, .243, etc. – Bolt-action, Q Cherry Bomb Recommended for Semi-auto
18" – 6.5 PRC/SAUM and WSM cartridges – Bolt-action
20" – .300 Win Mag – Bolt-action
22" – .300 PRC – Bolt-action
24" – .300 Norma, 300 RUM – Bolt-action
Reasonable/limited full auto rated with intent to keep temperature down. Suppressor should not exceed 800 degrees F'.
 ==========================================================
Additional information
| | |
| --- | --- |
| Titanium Mount Choice | 5/8×24 Direct Thread w/Taper, Atlas Ti / Q Plan B Style, No Mount |