Paladin-8.6 Blackout PDW 8″
September 28, 2022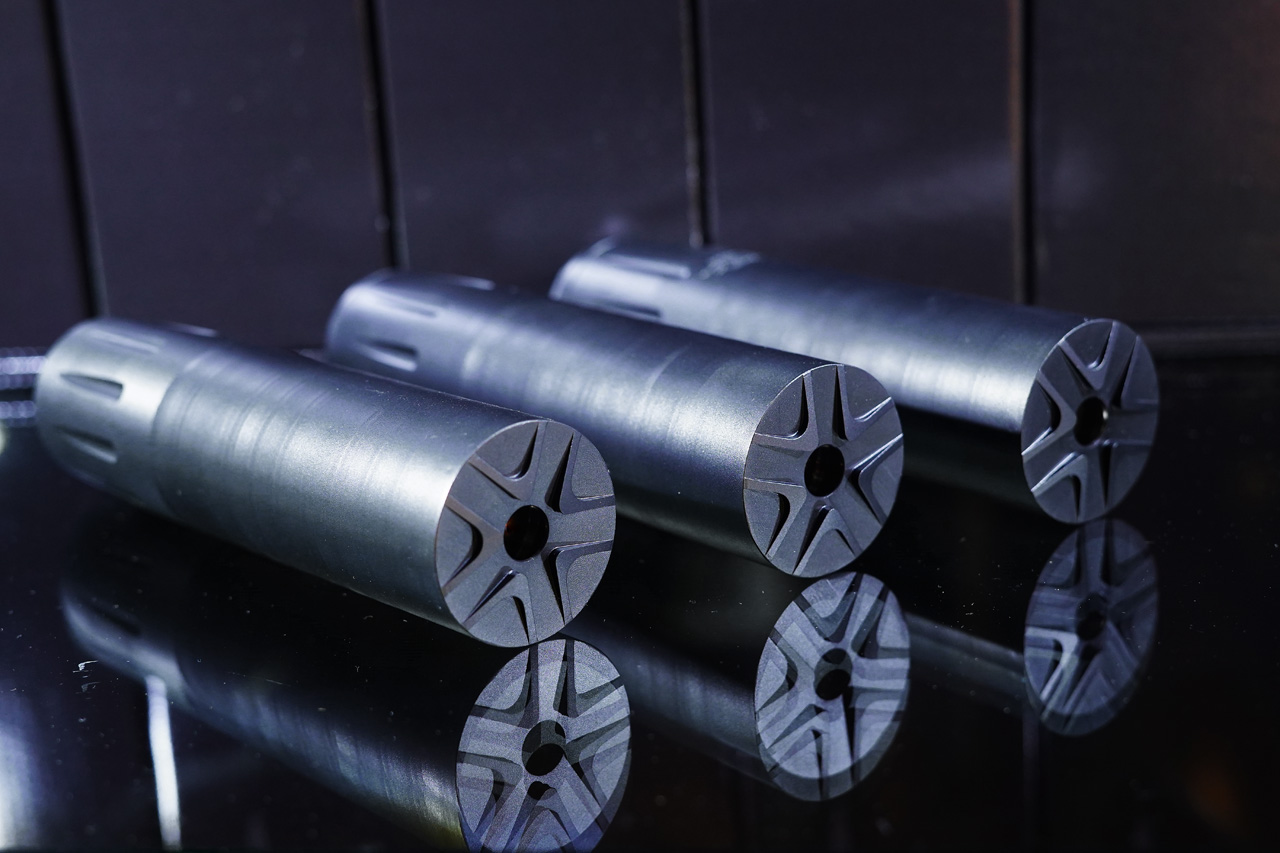 Onyx K Silencer .30 Cal
November 21, 2022
Fallout PDW .300 Blackout 7″
$2,000.00 – $2,050.00
Details
The Fallout PDW: Next Gen Urban Recon
The Fallout PDW is your Next Gen Urban Recon rig. Designed to go with you wherever you need it to in a world full of uncertainty. Stow it in your backpack, your truck, or your bedside. A PDW should be portable and easy to maneuver, the Fallout PDW delivers the ultimate lightweight experience weighing in at only 4 lbs 6 oz. The heart of the platform is our ultimate match grade 7″ .300 blackout barrel. Ultra-lightweight profile that does not sacrifice accuracy, 1:5 fast twist to stabilize those heavy subsonic loads, 5/8×24 TPI, a 25′ SIG/Q taper and topped off with a premium wide mouth feed-ramp extension to help reliably feed even the softest nosed, expanding .300 blackout projectiles. Want to shoot suppressed? No problem! The Fallout PDW's gas system is fully tune-able to run whatever .300 Blackout (supersonic and subsonic) cartridge you feed it with or without a suppressor while keeping gas blowback and felt recoil at a minimum. Lightweight 7075 billet receivers, big apple flared magwell, our awesome TDC coated BCG, enhanced fire controls and a nice trigger. No need whatsoever to upgrade anything, just add your optic of choice and go!
**Please note that given the nature of anodizing, there will be shade variations on different grades of aluminum like 7075 and 6061. They are pictured in several different lights because they present differently based on the lighting but look the absolute best in person!**
COMMON FEATURES & SPECS:
– CALIBER: .300 AAC BlACKOUT
– GQ ARMORY LIGHTWEIGHT BILLET 7075 ALUMINUM RECEIVERS
– COLORS: BLACK, BRONZE, AND ODG TYPE III HARD COAT ANODIZED COLORS (NO CERAKOTE)
– BIG APPLE FLARED MAGWELL
– GQ ARMORY 6″ FREE FLOATING LIGHTWEIGHT 6061 ALUMINUM MLOK HANDGUARD WITH 7075 BARREL NUT
– GQ ARMORY PREMIUM TDC LIGHTWEIGHT MPI BOLT CARRIER GROUP (LOW RECOIL, EASY CLEANUP,  ULTRA SMOOTH CYCLING)
– 7″ 416R STAINLESS BARREL, 1:5 TWIST, 25′ TAPERED MUZZLE, 5/8×24 THREAD
– LIGHTWEIGHT ADJUSTABLE LOW-PROFILE GAS BLOCK
– REARDEN FHD SILENCER FAST ATTACH MUZZLE DEVICE – Q CHERRY BOMB FORMAT, REARDEN ATLAS, LIBERTY, ETC
– 4.5 LB HIPERFIRE SINGLE-STAGE TRIGGER
– GQ ARMORY/BREEK WARHAMMER MOD2 CHARGING HANDLE (MITIGATES GAS BLOW BACK)
– STRIKE INDUSTRIES ENHANCED FIRE CONTROLS, TAKEDOWN PINS, MAG RELEASE
– TIMBER CREEK BILLET SAFETY SELECTOR
– MFT MINIMALIST STOCK FOR SBR | SBA3 BRACE FOR PISTOL
– LENGTH: 22.25″ COLLAPSED
– WEIGHT: 4 LBS 6 OZ
– WARRANTY: LIFETIME. IF YOU CAN BREAK IT, WE WILL FIX IT!
 ==========================================================
Additional information
| | |
| --- | --- |
| ***FFL Required*** | When purchasing a firearm or other restricted item, federal law requires that it MUST ship to a licensed dealer in your state. Please have your FFL send a copy of their license to ffl@gqarmory.com or put their information in the Order Notes section and we'll take care of it for you. Please use your own information for billing and shipping as this is only for payment verification. If you need assistance locating a dealer to have your firearm shipped to, please contact us or enter your zip code at the GunBroker FFL dealer network website. |
| Color | Black, Bronze, ODG |
| Pistol | SBR | Pistol, SBR |