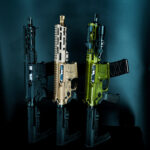 Fallout PDW .300 Blackout 7″
September 29, 2022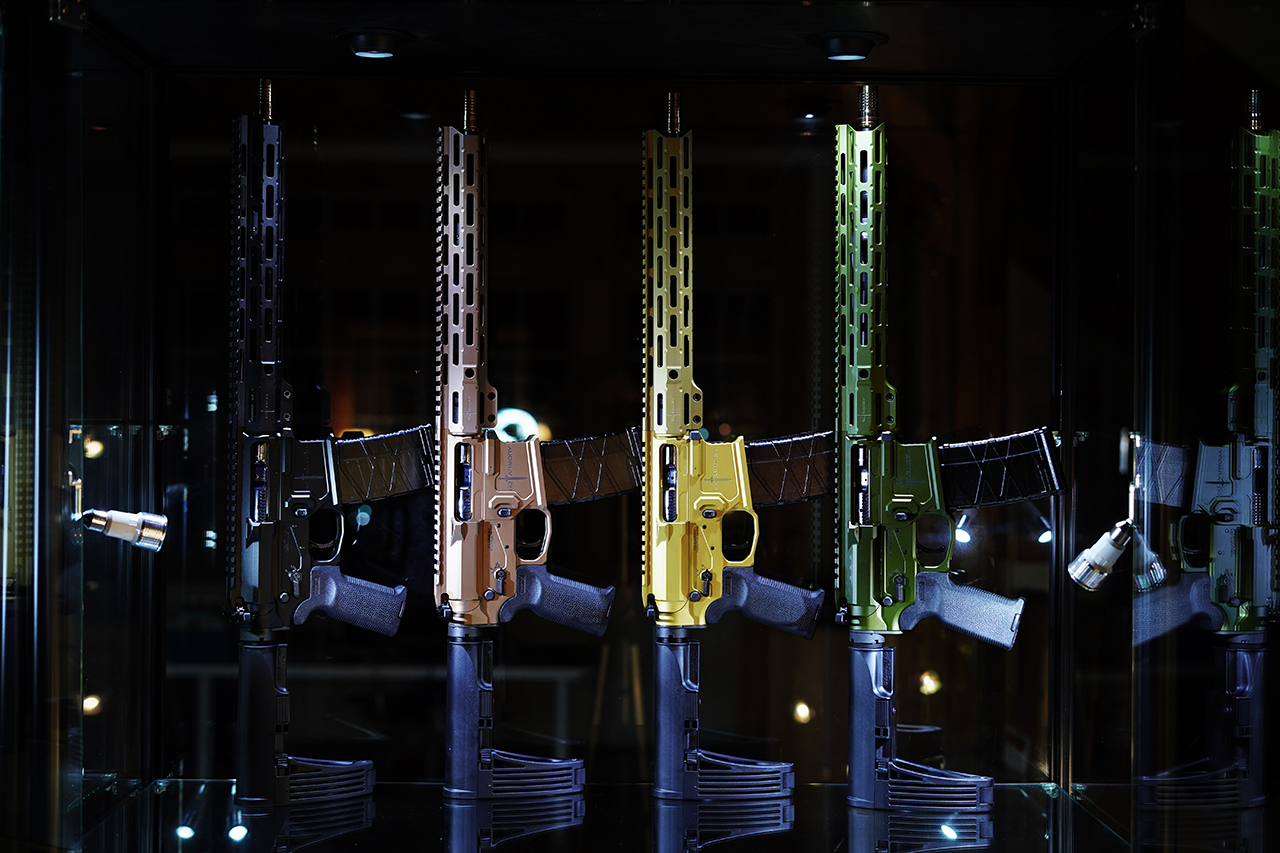 Fallout 5.56 CT Legal
November 24, 2022
Onyx K Silencer .30 Cal
$950.00 – $1,000.00
Details
GQ Armory Onyx K Silencer

The next gen PDW .300 Blackout K silencer is here! Built true to the GQ Armory design ethos, the Onyx K Silencer was developed to be the ultimate lightweight, compact, and quietest PDW silencer for its size. Delivering amazing sound performance for its compact size and weight, there is not another silencer in its class that performs this well while being as light and compact. The Onyx K Silencer is constructed of 100% 6AL-4V aerospace grade billet titanium, this silencer weighs in at a mere 8.4 oz and is only 6″ long. Billet 6AL-4V yields the strongest properties and most erosion resistance for a titanium silencer (stronger than sintered baffles and 3D printed titanium). Forget cheap cerakote that scratches easily, each Onyx K Silencer comes coated in premium DLC (Diamond Like Carbon Coating) for its superior scratch and temperature resistance, but also beautiful finish. The Onyx K Silencer is full auto rated for .300 blackout and can handle up to .300 WM with a responsible firing schedule. Each silencer ships standard with your choice of a titanium 5/8×24 direct thread mount with taper or a titanium Atlas Ti (Q Plan B style) mount for use with taper fast attach muzzle devices like the Cherry Bomb, Rearden MFG (what we use on our guns), and Liberty Precision units. We use the industry standard 1.375×24 internal hub thread which allows for the flexibility to run whatever attachment method you prefer. Our silencers only get the most premium materials and finishing. The Onyx K is the next generation K silencer and the perfect pairing for your PDW rifle.
FEATURES & SPECS:
– 7.62MM / .30″ CALIBER BORE
– 100% 6AL-4V BILLET AEROSPACE GRADE TITANIUM CONSTRUCTION
– 1.625″ OD
– LENGTH: ONLY 6″ LONG
– WEIGHT: ONLY 8.4 OZ
– DLC (DIAMOND LIKE COATING)
– COMES WITH CHOICE OF TITANIUM 5/8×24 DIRECT THREAD OR TITANIUM ATLAS TI (Q PLAN B STYLE) MOUNT OR MOUNTLESS
– INDUSTRY STANDARD 1.375×24 INTERNAL THREAD FOR ENDLESS MOUNTING OPTIONS
– FULL SIZE SILENCER PERFORMANCE IN AN ULTRA COMPACT AND LIGHTWEIGHT PACKAGE!
– FULL AUTO RATED FOR .300 BLACKOUT
– UP TO .300 WM WITH RESPONSIBLE FIRING SCHEDULE
– WARRANTY: LIFETIME. IF YOU CAN BREAK IT, WE WILL FIX IT!
Barrel length and firing schedule restrictions
5" – .300 Blackout Subsonic Full-auto, .300 Supersonic Semi-auto with use of a Q Cherry Bomb
7" – .300 Blackout Supersonic Semi-auto, .300 Blackout Subsonic Full-auto
11.5" – 5.56/223, 6.5 Grendel, 6 ARC, 7.62×39 – Semi-auto, Q Cherry Bomb Recommended
14.5" – Supersonic .308, 6.5 CM, .260 Rem, .243, etc. – Bolt-action, Q Cherry Bomb Recommended for Semi-auto
18" – 6.5 PRC/SAUM and WSM cartridges – Bolt-action
20" – .300 Win Mag – Bolt-action
22" – .300 PRC – Bolt-action
24" – .300 Norma, 300 RUM – Bolt-action
Reasonable/limited full auto rated with intent to keep temperature down. Suppressor should not exceed 800 degrees F'.
 ==========================================================
Additional information
| | |
| --- | --- |
| Titanium Mount Choice | 5/8×24 Direct Thread w/Taper, Atlas Ti / Q Plan B Style, No Mount |